Meet your tutors
Greenpeg has extensive on-the-job working experience in the industry. These experiences will be applied in the execution of all our training.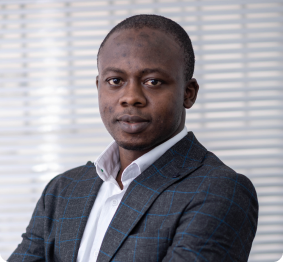 Eyitayo Ayeni
Eyitayo Ayeni is currently serving as the Lead Automation & Training for Greenpeg Engineering Limited. He has more than eight years of experience as a trainer and field service Engineer. His technical background and work experience qualify him as an expert in the areas of Automation, project planning, Technical training, and engineering practices. Areas of particular interest, education, and research include project management, organizational learning, process improvement, and engineering services. He has served in different roles from a Systems Engineer, Technical Training Coordinator, and now the Lead Automation Engineer. Responsibilities have included project management and Provision of engineering services to Clients in the Oil & Gas, Food& Beverages, Power, Cement, Pulp, and Paper Industries. Additionally, he has been responsible for delivering over 50 Automation and Instrumentation training Courses to individuals and Clients across the industries. He has his academic background in Electrical & Computer Engineering (B.Eng.) from Federal University of Technology Minna (FUTMX) and Currently rounding up his Master's degree in Project management (MPM) from the University of Lagos.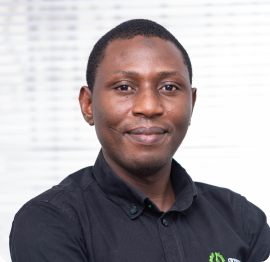 Kazeem Shittu
Kazeem Shittu is a professional Automation specialist with years of experience in the field of Automation Engineering. He has worked as an Automation Project & Service Engineer on many projects and has anchored several Automation training courses for many individuals and cooperate bodies. As an instructor, he has trained personnel from Chevron (Escravos team), Friesland Campina (Engineering team), Nestle Nigeria (Agbara factory), Mantrac Nigeria LTD (Engineering team), etc. He is a Siemens SITRAIN Certified instructor with Siemens South Africa and Siemens India. He has a first degree in Computer Science from Olabisi Onabanjo University and currently running his master degree in Process Engineering at the University of Lagos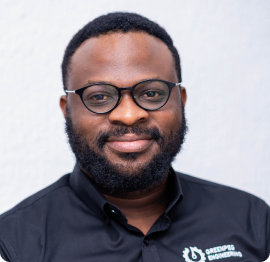 Bolaji Adekunle
Bolaji Adekunle is an Expert in Manufacturing Systems. Having served in various capacities, in manufacturing and supply chain optimization, and the set up various manufacturing plants in North America with a number of multinationals, he brings to bare his extensive knowledge in leading high performing teams to achieve breakthrough results from manufacturing to unrivalled supply chain and distribution. He has worked as a manufacturing engineer and risen to plant director level, teaching, mentoring, and training in several areas of Lean and Six Sigma, Business Process Improvement, and Automation, as well as managing members of teams across various fields of engineering to deliver goals and set objectives. As an instructor, he has trained personnel from National Oilwell Varco (Shop floor. employees, Engineers & Executives), Kerry Ingredients Americas (Various teams across the supply chain) UAC foods Nigeria (Shop floor to Supervisor & Planning Members), Kraft Foods Americas (Various employees across the NA region etc. He is a Certified Manufacturing Engineer, with certifications in Lean and Six Sigma, backed by projects leading to $Million Dollar savings. Busayo holds a Master's Degree in Industrial Engineering (Manufacturing Systems)from Texas A&M University, and graduated the best in his class of Industrial Design from the Federal University of Technology Akure in 2006.